Major Surveys & Exit Interviews
Overview:
Major Surveys were developed by the WC Assessment Committee in Fall 2002 to measure the extent to which seniors believe that they have achieved major learning goals provided by the departments. Major Surveys are completed annually. Seniors also meet in small groups each year with a faculty member from another department or a staff member to discuss their experiences pursuing a major at WC.
Use at WC:
Summaries of student responses on the Major Surveys and the discussion during the Exit Interviews are prepared and returned to the departments for use in their future planning. Results show that WC seniors believe that departments are meeting stated learning goals.
Results & Reports: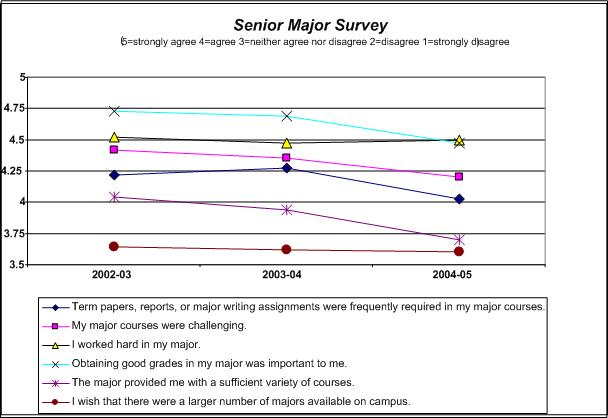 The mean ratings of Westminster College senior students are compared in the graph for the past three years. Surveys are completed on Assessment Day.