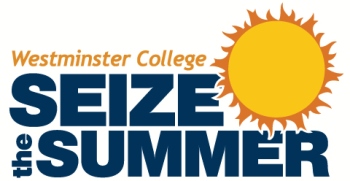 Current students have the opportunity to get ahead with a three-week on campus May Term course.
Registration for May Term courses opened February 9 and will remain open until the beginning of classes on May 11. May term courses will run from May 11 -29, 2015. Students must have approval from their advisor before they can register.
For more info on cost, available housing, withdrawal policies, and more, download the full
May Term information sheet
.
May Term Course Listings
BIO-300-A WHEP in Belize
(Off-Campus Trip) 2 hrs. Amspoker
ECN-212-A Principles of Microeconomics
MTWRF 9:00 AM-12:00 PM 3 hrs. Bhandari Tier II
EDU-385-A Diversity in Education
MTWRF 9:00 AM-12:00 PM 3 hrs. Serota Tier III
GEO-300-A Geology Field Course
(Off-Campus Field Course 7/20-8/5) 2 hrs. Schmidt
LST201-A Intro to Leadership Through Practice
MTWRF 9:00 AM-12:00 PM 3 hrs. Hansen Tier II
MUS105-A Intro to Music
MTWRF 9:00 AM-12:00 PM 3 hrs. Sexton Tier II
PHL/REL-102 World Religion
MTWRF 9:00 AM-12:00 PM 3 hrs. Cain Tier II
PHL-218-A Intro to Logic
MTWRF 9:00 AM-12:00 PM 3 hrs. McRae
SPA-200-A Médicos en Guatemala
(Off-Campus Trip) 1 hr. Salas-Durazo/Halsey
SPE-101-A Intro to Speech
MTWRF 9:00 AM-12:00 PM 3 hrs. Hardeman