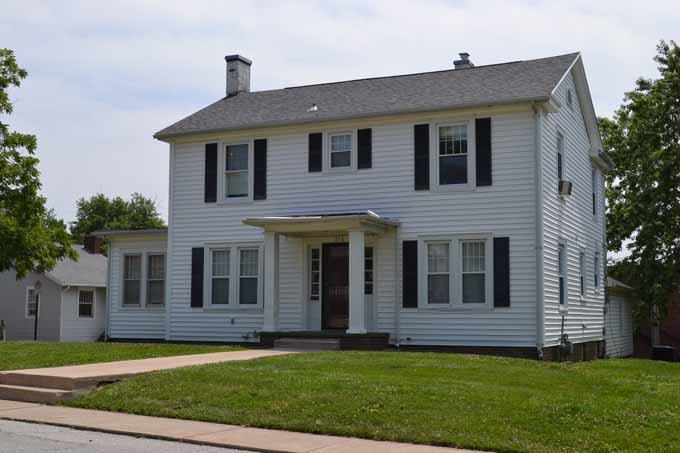 Location: 314 W. 6th Street

Mission/Vision:
General

To provide Westminster's campus and the surrounding community with an environmentally friendly living facility that will help to promote sustainable living and educate students, faculty, and the community about environmental issues.

What do we do?

Act as a permanent structure on Westminster's campus that will embody and promote awareness about the idea of sustainable living through potluck dinners, documentary nights, and sustainable platforms.

On Site Utilization of EcoHouse

EcoHouse will serve as a learning facility and residence for up to six students. The house will be designed to show students, faculty and the community how individuals can help by making simple and easy lifestyle changes to reduce their ecological footprint and at the same time save money.

Outreach Programs
Campus Coordination of Recycling
Participation in America Recycle's Day
Meeting Facility for ECoS
Campus Community Garden Helpers and Promoters
BikeShare
Methods
Living Sustainably

The house will promote sustainable living by utilizing weatherizing methods and the most energy efficient appliances available.

Reduce Personal Ecological Footprint

The members will agree and abide by house rules to reduce their ecological footprint such as composting, minimal A/C and heating, showering in ten minutes or less, using reusable bags and water bottles, and using lighting only when necessary.

Monthly Challenges

At the beginning of each month, members are encouraged to partake in a personal or collective challenge involving reducing your ecological footprint in an extreme way, such as no car, become vegan/vegetarian, no A/C in bedroom, hand wash/ line dry all laundry, or no shopping at Wal-Mart for a month.

Theme House Duties
Develop an environmentally based project for Westminster's campus or the community.
Present the EcoHouse concept and philosophy of sustainable living to first year and transfer students during orientation.
Co-coordinate recycling and composting on campus with Plant Operations.
Host a major campus event on environmental sustainability.
Promote and organize awareness/education events on campus.
Oversee the BikeShare program.
Maintain house and keep ready for visitors.