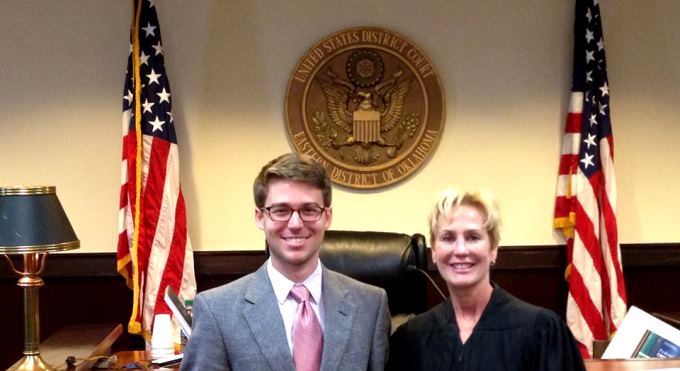 For Political Science major and minor requirements, please visit the course catalog.

Why Study Political Science at Westminster?
Discover the answers to "big questions"-the nature of a good life, causes of war and terrorism, characteristics of a just society, prospects for peace, and how political leaders wield power, meet challenges, and achieve noble purposes.
Learn about politics and government in small classes from experienced and dedicated professors who are considered experts in their field and who know you and take pride in mentoring you to success.
Approximately 40 percent of our majors go to law school at places such as Yale, Michigan, Duke, Vanderbilt, Virginia, Missouri, and Washington University.
Major Highlights
Choose one of three tracks, depending on your interests and career aspirations.

If you are interested in law, you can select the pre-law track and get a political science major as well as a pre-law minor. If you are interested in the emerging and exciting field of Security Studies, you can do our new Security Studies track, and earn both a minor in that field and a major in political science. Or, if you want to attend graduate school or just explore each of the major subfields of political science, you can choose the general track.
Cool Classes

Politics and Film, Security Studies, Drugs, Politics and Public Policy, Environmental Politics and Policy, and American Jurisprudence
Beyond the Classroom
Pursue internships such as legislative internships at the nearby State Capitol
Study abroad or in Washington, D.C.
Work on political campaigns,
Deliver papers at on and off campus conferences
Get involved with the College Democrats or College Republicans
Run for the Student Government Association.
The department sponsors a chapter of Pi Sigma Alpha, the national honor society for students studying politics and government, which offers an opportunity to interact and talk politics outside the classroom. All political science majors also have the opportunity to join Phi Alpha Delta, the international law fraternity.
Career Opportunities
Attorney, such as Jim Bennett who attended Vanderbilt Law School, clerked for U.S. Supreme Court Justice Anthony Kennedy, became a partner at Bryan Cave and then started his own law firm in St. Louis.
Political leader, such as former Missouri Senate President Pro Tem Mike Gibbons.
Government official, such as Dr. Jason Wells, who is a political officer with the State Department in South Africa, or Leigh Hildebrand, Senior Assistant Parliamentarian for the United States Senate.
Public affairs consultant, such as Drue Duncan, chief Missouri lobbyist for Pfizer Pharmaceuticals.
Business executive, such as Heather Biehl, former CIA officer, who is now a senior analyst for Raytheon BBN Technologies
College professor, such as Dr. Jim Spriggs, Chair of the Political Science Department of Washington University in Saint Louis.

"As a political science major, I received a great background in the great political thinkers throughout history and how those ideas applied to current issues. I continue to use the critical thinking and ideas I learned from Dr. Langton in my legal practice and as a citizen to this day."--Jim Bennett, '92, founding partner, Dowd Bennett Law firm, Saint Louis.
"The Political Science Department at Westminster has been invaluable in my development both professionally and academically. The professors at Westminster have not only expanded my knowledge in political science but become my lifelong friends."- Emily Moore, '12, doctoral student in political science, Washington University, Saint Louis.
Contact Information

Name: John Langton
Position: Professor of Political Science
Office: Room 241, Westminster Hall
Email: John.Langton@westminster-mo.edu
Phone: 573-592-5295
Meet the Faculty
John Langton
, Professor Political Science
Tobias Gibson
, Associate Prof. of Political Science
Kali Wright-Smith
, Assistant Prof. Political Science
Political Science News

Check out what Westminster political science students and alums are doing and get department updates.
Political Science News