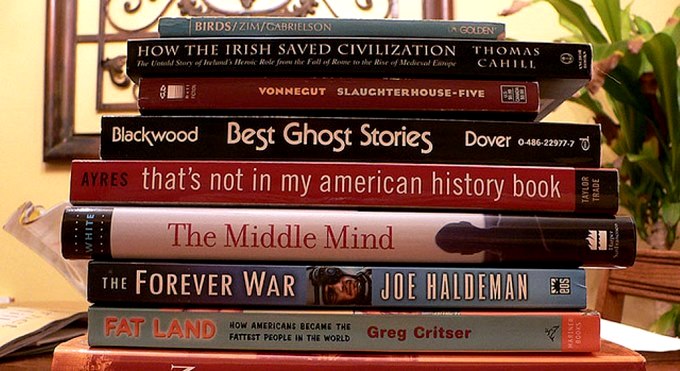 For English major and minor requirements, please visit the course catalog. 
English at Westminster
Liberal arts in real time.
Question: What can I do with my Westminster English major?
Answer: Anything.
English majors at Westminster College go on to careers and graduate school in a variety of fields including law, medicine, journalism, media, politics, government, and teaching.  They apply the liberal arts to the real world, in real time.
Understanding the literary expressions of diverse cultures creates empathy and intellectual vigor, qualities that are in high demand in today's swiftly changing global contexts.  
We have to make ethical and pragmatic decisions about the design and implementation of social institutions, government, and international policy in real time and with limited information.  We have to be alert in unpredictable situations.   Often, we have to improvise.
Our English majors are developing these essential skills in the classroom, in internships, and in their research.  They are learning to think and act with discernment. 
Westminster English majors use their degrees to do anything—and everything. 
About the Department
Our English Department provides a fundamental background in literary study: British, American, and World literature; creative performance in every genre; extensive training in writing and critical theory; journalism and media studies; and ample interdisciplinary explorations. 
English Programs
The Westminster English Department offers majors in four tracks: literature, creative writing, journalism/publication, and English education.  We also offer a senior Honors Thesis in critical or creative writing as well as numerous internship opportunities coordinated with the college's Career Services office.  Many of our majors study abroad through a unique exchange program with the University of Winchester in Winchester, England.  Our department courses offer exposure to classic and experimental texts across a variety of media.
Westminster English Faculty
The Westminster English faculty is committed to the idea that the study of literature creates compassionate humanists who have essential creative and critical thinking skills. 
We are a group of dedicated teacher-scholars who provide personal mentorship and intellectual guidance to our students.  As scholars, we maintain lively connections to our fields of expertise in order to create rich experiences in the classroom.  Through publications and presentations within the scholarly community, we open up the study of literature by keeping students actively linked to literary discussions and trends beyond the campus environment. 
The Westminster English department also brings guest speakers and creative readers to campus to promote the appreciation of literary study for the entire college community.
See faculty profiles.
Theresa Adams, Professor English
Brandon Krieg, Assistant Prof. English
Heidi Lavine, Associate Prof. English
Nathaniel Leonard, Assistant Prof. English
Carolyn Perry, Sr. VP of the College and Dean of the Faculty/Professor English
Maureen Tuthill, Associate Prof. English