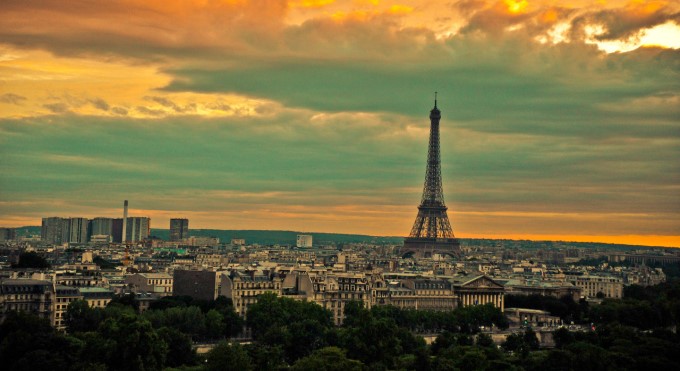 For requirements, please visit the course catalog.

Why Study French at Westminster?

Knowing a second language:
Opens up educational, travel and career opportunities throughout the world;
Enables you to become more fully engaged in the global community;
Enhances communication and critical thinking skills; and
Develops the capacity to appreciate diverse cultures, traditions and viewpoints.
Because French is spoken on every continent, including in more than 20 African nations, proficiency in French is a very marketable skill, no matter what your career path.
Major Highlights
The communicative approach of Westminster's French program challenges students to use the language they are learning from the first day in an elementary class through upper-level literature and culture courses.
Small classes taught by an experienced faculty member in a relaxed environment encourages students to improve their language proficiency as they participate in a variety of games, role plays, informal conversation and presentations.
Although the major can be completed on campus, in consultation with the faculty and the Office for Off-Campus Study, many majors study abroad for a semester or even a year.
Le français, c'est cool!

In addition to language acquisition classes at elementary, intermediate and advanced levels, students explore the literatures and cultures of the French-speaking world in thematically organized upper level courses. Recent offerings include Images of Women in Theater and Film, Narratives of Childhood, the Literature of War, and Encounters with America: Impressions of the New World from Verrazzano to Baudrillard.
Other Experiences

Westminster offers students affordable opportunities to spend a semester or a year in France through its exchange programs with three French institutions: the Université Catholique de l'Ouest, the Ecole Supérieure des Sciences Commerciales in Angers and ESIAME in Cholet. Several recent French majors have chosen to study in Paris or in the south of France after having been awarded the college's prestigious Piper Scholarship. Others have tested their French skills in Morocco or participated in internships with an NGO in Senegal or at the Film Festival in Cannes.
Le Cercle français brings French films to campus at its crepe and movie nights, organizes conversation tables in the dining hall, takes part in fundraising for the Rwandan Community Project and plans special events, often in collaboration with other groups like the International Club or the African Union. Each year, French majors are tapped for membership in Alpha Mu Gamma, a national society that honors the accomplishments of language students, and many have enjoyed sharing their knowledge by teaching French to 4th and 5th graders in an enrichment program at a nearby elementary school.
Career Opportunities

Most French majors choose to major in a second field as well. They report that their competency in French has brought them both personal and professional benefits and that it often has set them apart from other candidates in that crucial interview for their first job after graduation.

Recent French majors are currently working as attorneys, market analysts, accountants, art directors, IT specialists and international student advisors. One is even teaching English in Japan! French majors have also pursued graduate degrees in fields such as Comparative Literature, Law, International Development, Business, and Computer Science at major universities including Yale, George Washington and the Graduate Institute of International and Development Studies in Geneva, Switzerland as well as at regional institutions in Missouri and Arkansas.
Student Quote

"French has captivated me since the tenth grade when I took my first course. It was not until I came to Westminster, however, that I realized the importance of learning a second or a third language.
The world is more connected now than ever before and our actions affect even those whom we do not know. By understanding other languages and cultures, I can contribute to positive change in our world." - Marta Flores '09
Contact Information

Name: Ingrid Ilinca
Position: Assistant Professor of French
Office: Room 36, Newnham Hall
Email: Ingrid.Ilinca@westminster-mo.edu
Phone: 573-592-5323