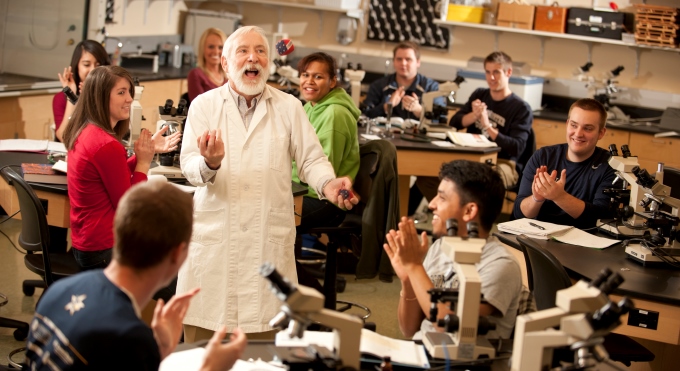 For requirements, please visit the course catalog.
Why get a Biology Minor at Westminster?
The Department of Biology offers a major program of study leading to the Bachelor of Arts in biology as well as a minor in biology. Introductory courses are designed to meet the several needs and interests of Westminster liberal arts students. The Introduction to Biological Principles, Biological Processes and Biodiversity courses fulfill the general degree requirement for a course in laboratory science as well as serving as foundation courses for students considering a major in biology. However, the Introduction to Biological Principles is intended primarily for non-majors.
Students who successfully complete the minor program in biology will have a broad introduction to the diversity of organisms and biological processes on Earth. This program is designed to give students who are interested in non-human biology the basic tools to appreciate the complexity and ecological significance of various life forms and biological processes, which are integral to the success of our species and our planet's environment. Students who are particularly interested in the biology of humans are encouraged to complete the Health Professions Minor.

More Information on the Biology Program at Westminster

Contact Info

Contact: Dr. Jeff Mayne
Phone: (573) 592-5272 Fax: (573) 592-5206
Email: Jeff.Mayne@westminster-mo.edu

Biology News

Check out what Westminster biology students and alums are doing and get biology department updates.

Biology News