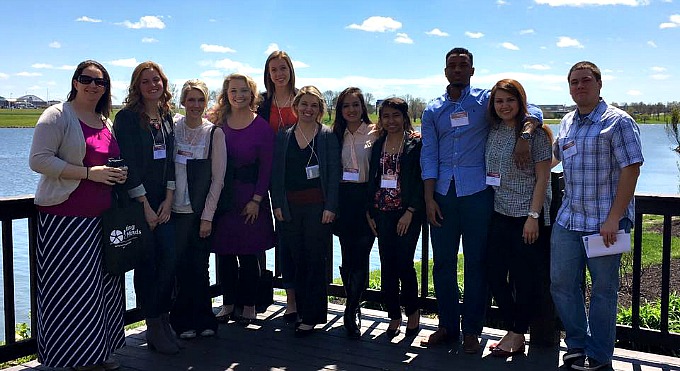 The mission of the Peer Health Educator (PHE) program is to actively promote healthy, safe and responsible living on Westminster's campus and in our community. As a PHE you will have the opportunity to learn the most current information on a variety of health related topics important to the life of a college student. This includes alcohol responsibility, nutrition and fitness, tobacco, healthy relationships, stress, mental health issues, violence prevention, eating disorders, and sexual health and responsibility.

Members also receive a comprehensive training and certification through the national BACCHUS Network, a college-health network. This training prepares our PHEs for leadership roles on our campus, including educating them on being effective in the five roles of a peer health educator: a friend, an educator, an activist, a role model, and a team member.

Membership is open to all enrolled students at Westminster College showing themselves to be committed to living a responsibly safe and healthy life, and to promoting that with others.

Expected Commitment
Being a peer health educator will require attending weekly meetings, designing, organizing and participating in campus-wide awareness activities, and going through the 1 ½ day certification training.
Becoming a Peer Health Educator has many rewards, including:
Improved leadership and communication skills
Gaining extensive knowledge about health and prevention on a variety of topics.
Becoming part of an educated, fun team of students committed to providing accurate college-health information.
Developing teaching, communication, presentation, and group facilitation skills.
Attending yearly conferences with other peer health educators from around the nation.
Leadership studies credit or internship credit is available for students taking a leadership role in the program or attending the certification training.
Check out our campaigns
Safe Spring Break Programming
Tobacco Free Programming
Great American Smoke Out
Kiss Me I'm Smoke Free
Butts & BBQ
Alcohol Responsibility Week
Be-Wiser Campaign
Black Out with Us
Wellness Wednesdays with Fresh Ideas
Late night pool parties
Most of Us - Make Healthy Choices
Sexual Responsibility and Healthy Relationships Week